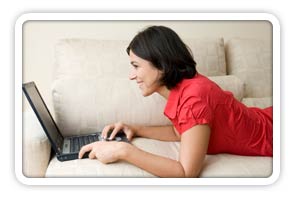 A Defensive Driving Course Excepted the State of Texas!
Don't be tricked by makeshift Defensive Driving Courses that only worry about their bottom line. When it comes to taking Defensive Driving Course in Tarrant County, we stand by our claim that we have the best course available in all of Texas. Not sure if it's the truth? Don't take our word for it, we have set up our traffic tickets class with a free-trial feature. After you've tried our online course and you decide you want to receive your completion certificate, make one low payment to complete your course. With FortWorthDefensiveDriving.com there's no hidden charges and no hassles. We guarantee it 100%.

Why a FortWorthDefensiveDriving.com online free Defensive Driving Course trial is the best: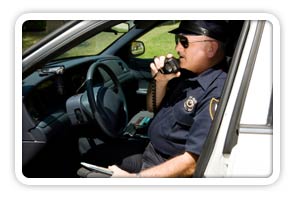 State Approved Defensive Driving Classes
When it comes to selecting a Defensive Driving Class, you don't want to fool around with a program that is not approved. If the course price you are paying is to good to be true, watch out for a company that may be just out to take your money. With FortWorthDefensiveDriving.com, you are guaranteed that our online Forth Worth traffic ticket course is State Approved PRIOR to you paying us a cent. As you are guided through the registration process you will only be offered Defensive Driving Classes that are State Approved for your ticket. Or you can always call us toll free if you're not sure!

A Fully Loaded Defensive Driving Course
Being in business several years now, we realize the importance of having your ticket dismissed fast and without hassle. That's why we offer all the standard Defensive Driving Course services you desire AND additional premium services to help satisfy your unique ticket situation. For example, if your court deadline crept up on you and you need your certificate delivered ASAP, we have rush delivery options to help you make your court due date. Or maybe you need the flexibility of a workbook course because you simply don't have access to a computer - not a problem, we've got you covered (in most areas). At Forth Worth Traffic Class, we've got everything you need to get back on the road safely.

Completion Certificates Delivered
What good is a Defensive Driving Course if you don't get the confirmation that you need? At FortWorthDefensiveDriving.com, we will send your certificate of completion to you.

Our Courses are Self Paced
With our online traffic ticket course, getting your citation dismissed has never been easier. You can take as little or as much time as you need to finish each lesson. Want to take the FortWorthDefensiveDriving.com course all in one day? Not a problem. Are you busy with work, school, or other areas of life? Not an issue - you can take the course over several days or weeks. It's entirely up to you how long your online Defensive-Driving program will take!



Quality Partners You Can Rely On
Our online courses are backed by the leader in the Online Defensive Driving Course community- The Online Traffic School, Inc. When you sign up with Forth Worth Defensive Driving Course, you get access to the best online course, fully equipped with the The Online Traffic School, Inc promise - the best State Approved on line traffic ticket class available - now that's an on line Defensive Driving Course you can trust!